The Only Democracy? » Human Rights Activists in the Crosshairs » Please report any unattended human rights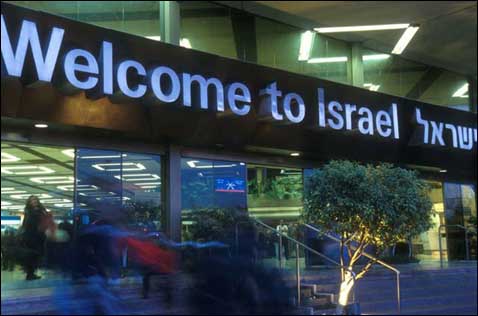 I read Neve Gordon's piece a few months back about human rights websites being banned at Ben Gurion airport, and thought what a perfect microcosm of the front Israel is trying to put up to the world. While they wouldn't think of banning such websites to their own population, I hope, international travelers are key to the PR efforts that they shouldn't be allowed to read any such depressing news. Including, presumably, reports on the Palestinians or Israeli activists being denied entry or the foreign journalists being strip-searched.
Well, Joseph Dana of Popular Struggle was watching Palestinian citizens being harassed at security on his way to South Africa and tried to load up Jewishvoiceforpeace.org the website of our sponsor here at The Only Democracy?. Indeed, the website is banned as well, and in good company with Human Rights Watch or Amnesty International. Another case of reading about a policy in the abstract and then later realizing it affects you directly. I assume this blog is banned as well, but please folks, don't wait until it's your own website to be outraged. And ask yourself why a government that styles itself as so cosmopolitan would ban such information from reaching its visitors?
Filed under: Human Rights Activists in the Crosshairs · Tags: airport, Ben Gurion, censorship, Jewish Voice for Peace, website