The Only Democracy? » Human Rights Activists in the Crosshairs » Targetted professor stands up for human rights in Israel
By Jesse Bacon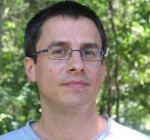 Neve Gordon, whose own academic freedom was threatened after his support for the Boycott, Divestment, and Sanctions movement, writes in the Nation on the continued slide of human rights in Israel. This time at Ben Gurion Airport the site of much harassment of democracy activists as well as ethnic profiling.  Neve Gordon points out that human rights websites are blocked there by filters. I am reading a book about the rise of Nixon, and it is striking how much cold war mentality is seeping in to people's mindsets to go with the McCarthyist tactics. While people rhapsodize about Israel's high tech economy and disavow the existence of muzzling because of how many websites there are dealing with the content, they should remember this story of the latest Israeli assault on human rights.
Imagine a college student returning to her university after spending Christmas break at home. At the airport she logs on to the Internet to double check some of the sources she used in her final take-home exam for the course "Introduction to Human Rights." She gets online and begins to surf the web; however, she soon realizes that the websites of Amnesty International and Human Rights Watch are blocked. She calls the service provider's 800 number, only to find out that all human rights organizations' websites have indeed been restricted and that they can no longer be accessed from the airport.

This, you are probably thinking, cannot happen in the United States. Such practices are common in China, North Korea and Syria, but not in liberal democracies that pride themselves on the basic right to freedom of expression.

In the United States students can of course access human rights websites, no matter where they surf from. But in Israel, which is also known as the only democracy in the Middle East, human rights websites as well as the websites of some extreme right-wing organizations cannot be accessed from Ben-Gurion, the country's only international airport.

If this attack on freedom of expression was merely an isolated incident, one might be able to conclude that it was a mistake. Yet the restriction of human rights websites is actually part of a well-orchestrated assault carried out by the current government and legislature against Israel's democratic institutions, procedures and practices.  A spate of anti-democratic bills, now in the process of being ratified in the Israeli Knesset, render it a crime to support any ideology that poses alternatives to conservative interpretations of Zionism, such as support for the notion that Israel should be a democracy for all its citizens.
Click here to read the rest of the article, about the harassment of NGO's that are the watchdogs of Israeli democracy.
Filed under: Human Rights Activists in the Crosshairs · Tags: Ben Gurion Airport, Israeli Knesset, Nation, Neve Gordon, NGO's