The Only Democracy? » On The Ground Reports » Live from the Only Democracy? Exclusive: Denis Halliday aboard the Rachel Corrie
By Jesse Bacon
Contrary to some reports today, the Rachel Corrie is scheduled to arrive in Gaza about 10 pm Eastern Time. I will call back then, but had this conversation with an upbeat Dennis Halliday aboard the boat today.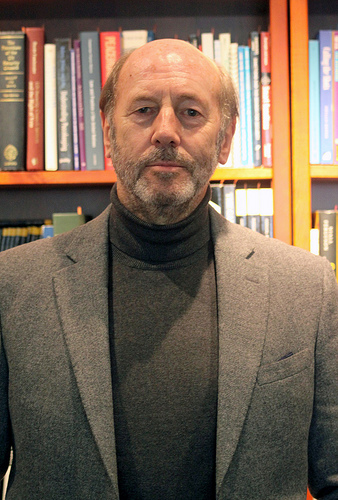 Here is the audio; I will post a cleaned up version over the weekend.
Denis J. Halliday was the United Nations Humanitarian Coordinator in Iraq from September 1, 1997, until 1998. He is Irish and holds an M.A. in Economics, Geography and Public Administration from Trinity College, Dublin.
A 34-year veteran of the UN, Halliday resigned over the economic sanctions imposed on Iraq, characterizing them as "genocide".
Presently, Halliday is on-board the Ireland-flagged humanitarian ship the MV Rachel Corrie, en route to Gaza
Filed under: On The Ground Reports · Tags: Denis Halliday, Gaza Freedom Flotilla, Ireland, Rachel Corrie Boat