The Only Democracy? » Human Rights Activists in the Crosshairs » Meanwhile in Israel..
By Jesse Bacon
While their neighbors in Egypt struggled to defend their amazing movement from attack by pro-government goons, Israel used it's remaining democracy to..further the investigation of NGO's.
The House Committee approved a motion for the first panel to be chaired by MK Fania Kirshenbaum (Yisrael Beiteinu ), who proposed its establishment.

Her proposal calls for the panel to examine financial support by foreign governments and organizations for "Israeli organizations taking part in the campaign of delegitimization against Israel Defense Forces soldiers."
My suggestion for their first "foreign government" investigation target? the Mubarak regime, whose crackdown on peaceful demonstrators echoes Israel's on a much larger scale. It is doing more to delegitimize the behavior of the Israeli army in suppressing protest than the most heroic NGO ever could.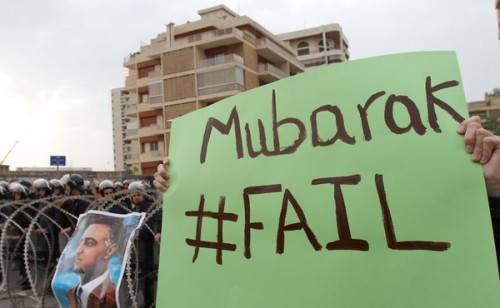 Filed under: Human Rights Activists in the Crosshairs · Tags: Cairo, Egypt, Israeli Knesset, January 25th movement, Mubarak, NGO Law