The Only Democracy? » Entries tagged with "South Hebron Hills Tags: Banality of Evil"
May 23rd, 2011 | Add a Comment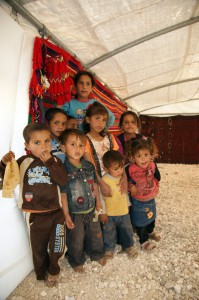 In November 2009, we reported to you about demolition orders, issued by Israel's Civilian Administration of the Occupied Territories, against eleven structures in Umm-Al-Kheir (including stone and tin residential structures, lavatory structures, tents, and a tin storage structure). The structures are located in two residential clusters in Umm al-Kheir that are home to five extended families (over 100 children and adults). Thirty years ago, these families have had the misfortune of the Israeli settlement … Read entire article »
Filed under: Discrimination, On The Ground Reports
© 2020 The Only Democracy?