The Only Democracy? » Entries tagged with "Huwaida Arraf"
June 4th, 2010 | Add a Comment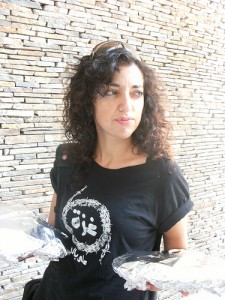 by Jesse Bacon I called Huwaida Arraf for her second part of our interview to find she had been detained by Israeli police at the Friday Bil'in protest against the wall. Will check on a number to call. In the meantime, here's her interview on Democracy Now! … Read entire article »
Filed under: On The Ground Reports
Pictures from ActiveStills
© 2013 The Only Democracy?