June 11th, 2010 | Add a Comment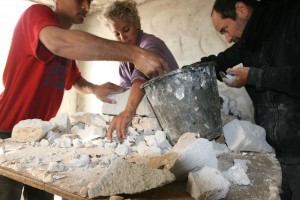 Assaf Oron works as a statistician and moonlights (voluntarily) as a human-rights activist and blogger. He arrived in Seattle from Israel in 2002 for studies, and for now is sticking with the local greyness, dampness and uber-politeness, while plotting his glorious repatriation to the land of eternal sunshine and rudeness. Meanwhile, he tries to explain to anyone who cares to listen, what the Occupation is and why it must be ended now, not later. Assaf is webmaster for the Israeli human rights organization "Villages Group"
Filed under:
© 2018 The Only Democracy?